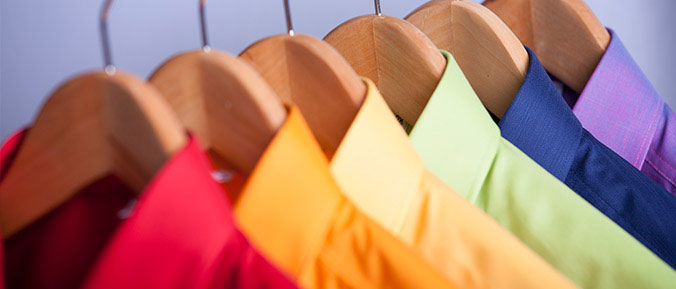 Branded apparel is an exceptional promotional product because it's the easiest way to have employees and clients advertise your company!
No matter what kind of corporate apparel you need, we have you covered with everything from embroidered polos, outerwear and woven shirts to screen-printed T-shirts and sweats. Choose from top brands like Red House, Bella, Ogio, Columbia, Nike, Reebok, Champion and adidas, or industry staples like Fruit of the Loom, Port & Company, Hanes, Gildan and Jerzees.
Below are a few tips to consider when choosing promotional clothing:
1. Choose retail-quality corporate apparel
Whether employees or clients are wearing your promotional apparel around the office, the golf course, the warehouse or at home—make sure that they feel savvy and comfortable. Today's logo apparel comes in a range of fabrics and textures that feel and wear just like your favorite retail brands. In fact, we can put your logo on apparel from many of the top retail apparel brands!
2. Know your size options
Corporate apparel has come a long way in the past few years. Gone are the days of one-size-fits-all. Today, there are sizes and cuts for men and women of every shape and size. Tall or short, plus-sized or petite—we can help you choose a flattering option for each person in your company or clientele.
3. Consider performance apparel
No, it's not science fiction: There are shirts that help regulate your body temperature! Using technology normally reserved for athletes, this new performance apparel looks office-professional but acts like a material from the future, keeping the wearer comfortable all day long.
4. Customize your promotional clothing to fit your needs
Work with a company that takes a personal approach to your promotional shirts, polos, jackets and uniforms. Our expert staff has decades of experience helping organizations of all sizes pick just the right apparel pieces and decorating methods. We can help you navigate the thousands of options to find the perfect match for your needs.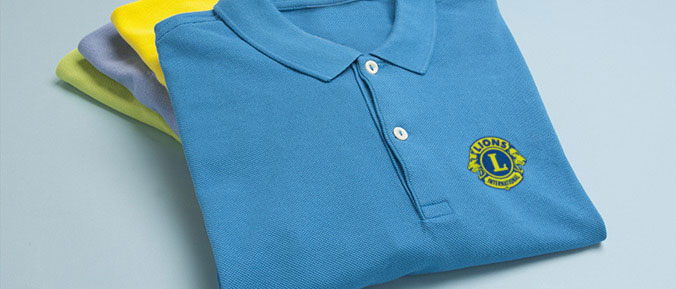 5. Be ready for the road
Remember that dreaded tradeshow shirt that you couldn't wait to toss in the dumpster on the way off the showroom floor? Thankfully, promotional clothing has come a long way! Today's polos and button-downs come in modern silhouettes for both men and women in a tremendous range of sizes and colors. And thanks to the latest in wrinkle-resistant fabrics, these shirts look crisp in the office or on the road, wash after wash.
6. Consider an apparel program
Even if you only need a few shirts for a trade show right now, thinking long-term can pay big benefits down the road. We can help you choose on-brand coordinating pieces that can form the foundation of an apparel program for your company.
Guide to Unique Decorating Methods
Sometimes the apparel production process can seem confusing, so we've outlined all the basics in our Guide to Unique Decorating Methods.