Set your logo apparel apart with our
unique decoration methods
You'll be proud to wear your logo on your custom-designed branded apparel. As recognized experts, our top-notch production staff provides quality assurance to make sure that your apparel is on-brand in every aspect. We use top-of-the-line printing equipment with the following benefits:
Print capacity from 1-14 spot colors
Quick turnaround times on small and large orders
We offer the most current imprint technology such as four-color process, simulated process, color indexing and direct-on-garment process
Specialty inks such as puff, high-density, glitter, water-based and discharge
In-house creative services to help with any artwork needs
Paradigm technique
TrueEdge™ transfer process
Our Featured Unique Decoration Methods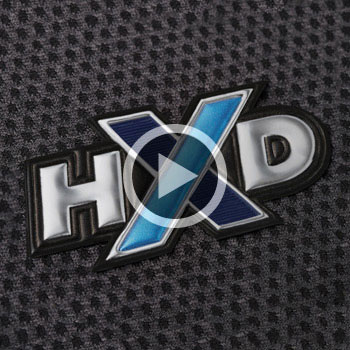 HDX
HXD is a unique decoration method that offers all new possibilities for your branded apparel. As a provider of this cutting-edge method in United States and Canada, we're one of the only distributors to offer it on our own apparel. Creating a subtle pop from the apparel surface, HXD brings a whole new dimension to your logo.
---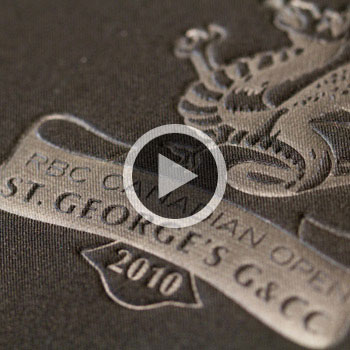 Deboss
Debossing gives your logo a three-dimensional element. Dies are constructed from metal in the shape of your logo. The product is then placed between them and heat and pressure form the material into the impression that you want.
---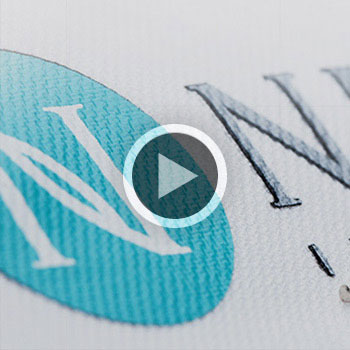 True Edge™
TrueEdge™ transfer is a cutting-edge heat transfer process that provides superior clarity and precision. It can reproduce freestanding text as small as 8-point. It's a precision alternative to a "sticker" or "label" appearance and offers access to locations that can't be reached with an embroidery hoop. It's a four-color process or spot color and is a good alternative to embroidery for thin garments.
---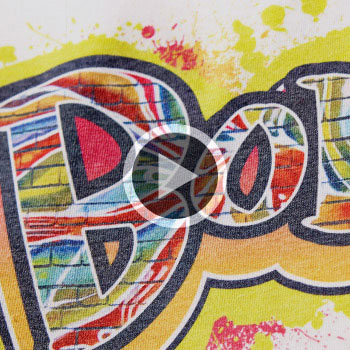 Infusion
Your brand becomes one with the garment, creating a high-fashion look that is completely breathable, undetectable to the touch and double the resolution. InFusion also offers large retail decoration, over seams and zippers, with unlimited color for one low set-up fee.
---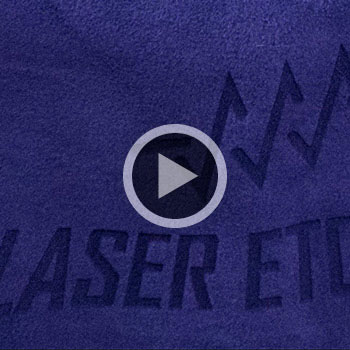 Laser Etching
This process creates sharp, crystal-clear logos that are unable to be peeled off. Without ink or tool bits, this process is simple, clean and easy. Logos are programmed into the laser software and then executed onto your items. If available, you can also opt for oxidation, which adds a little more color to your logo and makes it a touch more distinctive.
---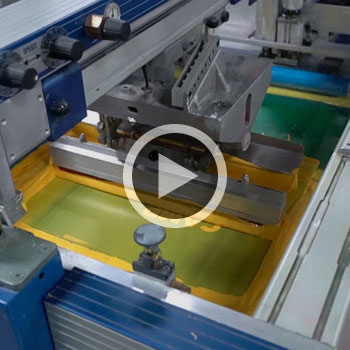 Screen Printing
This process makes use of spot colors (premixed inks with a standard recipe) and a screen to transfer your logo onto your selected item. A screen made of nylon or polyester is covered by the inverse of your image, so that only ink can only be printed as your logo. The ink is then spread across the screen and transferred to the surface. Screen printing is generally the most inexpensive option.
---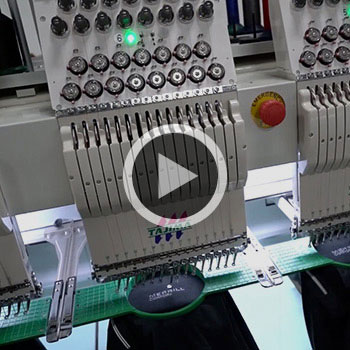 Embroidery
Texturize your logo by choosing embroidery. Any cloth product, and especially corporate apparel, looks great with this vibrant stitching. In the embroidery process, your logo is changed to a digital image and then assigned color threads. Your garments or blankets are placed in the embroidery machine, the needles go to work and then excess threads are removed.
---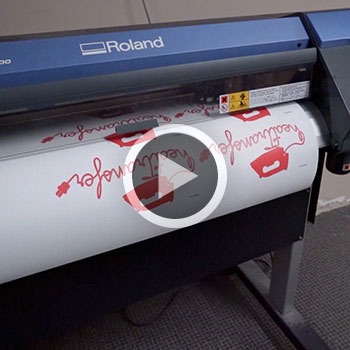 Transfers
If you ever used an iron to press a decal onto a shirt, then you know the basis of a heat transfer. Printers use intense heat to press ink into material. Heat transfer is sometimes the only option if you want to create a logo with more than one color.
---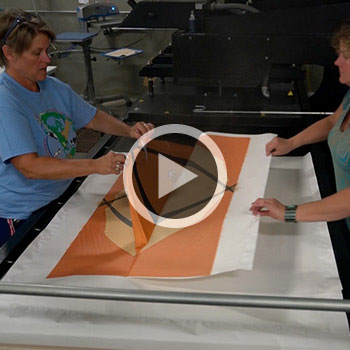 Dye Sublimation
Sublimation printing is a technique that uses heat-sensitive inks. These inks turn into gas under the influence of heat and combine with a 100 percent polyester medium. Because the ink becomes part of the structure of the material, the images on the fabric don't fade or crack - even after multiple washings.
---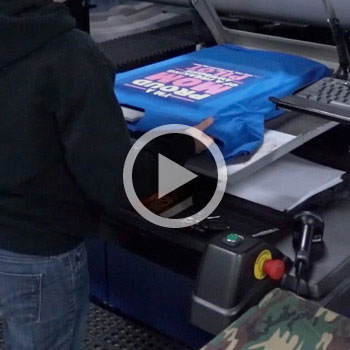 Digital Printing
When you want to print your logo using multiple colors, you'll need to use digital, or full-color printing. This process makes use of physical printers instead of screens and generally allows you to print over the entire surface. HINT: Digital printing is also referred to as CMYK, full-color printing, color burst and four-color-process printing.
---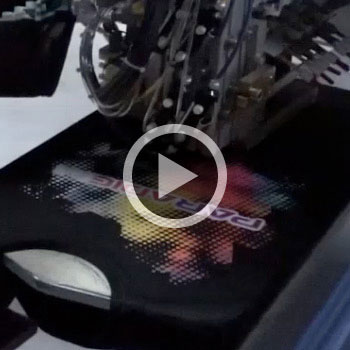 Paradigm
Paradigm is a digital add-on station for screen printing carousels, designed to enable screen printers to combine printing techniques and create multiple innovative printing applications using traditional screen printing methods.
---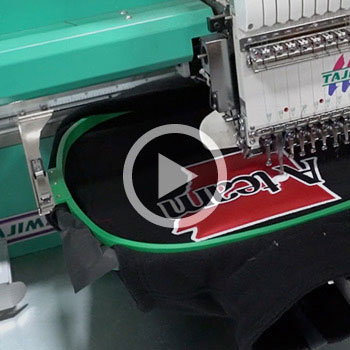 Laser Appliqué
Laser appliqué offers customers a variety of applications, including the distressed appliqué look made popular by leading retailers.
Laser appliqué, allows for intricate designs, stunning engraved photographic images, a sequin effect and reverse appliqués on an unlimited number of garments.
Laser technology makes the traditional appliqué easier and more affordable while expanding the possibilities to include a variety of other techniques that can fashion to customer designs. This technique allows customers to use multiple fabrics or mediums to make a bold statement at an affordable price.
---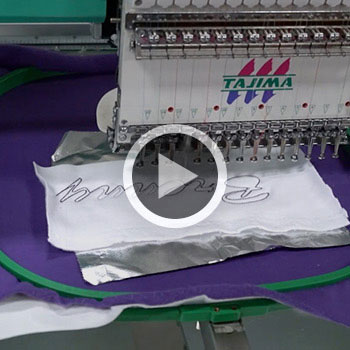 Distressed Appliqué
The distressed appliqué look has been made popular by leading retailers such as Abercrombie & Fitch and Hollister. Distressed appliqué services allow customers to let their imaginations lead the way.
---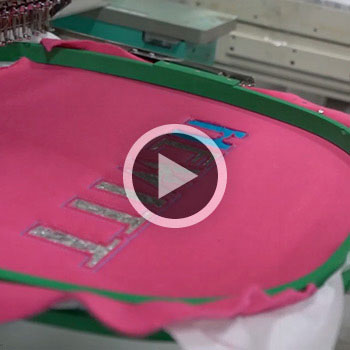 Reverse Appliqué
Reverse appliqué is a technique that involves placing a piece of fabric on the inside of a garment unlike a traditional appliqué where the fabric is placed on top of the garment. After the embroidery machine sews the outlines and details of the design, the laser cuts the garment fabric precisely where needed to expose the appliqué fabric underneath. The most popular fabrics used for this technique are thermal fabric, T-shirt fabric and sweatshirt fabric.
---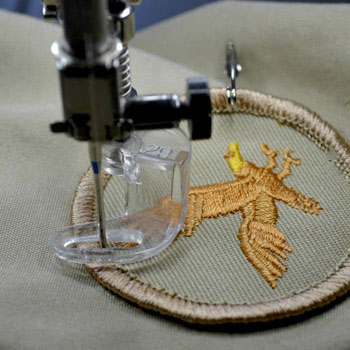 Patches
Patches are a great way to display your logo or brand images. They are made to match simple to detailed logos of any colors and can be sized to fit on smaller items. Patches are either printed directly on material or sewn on for a 3D effect.