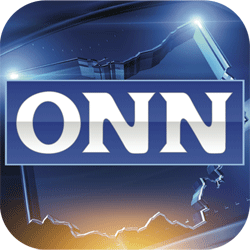 It's been a busy and exciting month for Leaderpromos. First, we discovered out that our President and C.E.O. Stephanie Leader (one of eight women leaders profiled as a part of the annual Columbus C.E.O. Executive Women issue) was also featured on the cover of the magazine. Then, we found out that the Ohio News Network wanted to interview Stephanie as a part of their Ohio Means Business series. When asked why they chose us, producer Jeff Pullin said:
"Stephanie embodies the true definition of an Ohio woman leading a company. She's smart, determined and successful at her goals. She wants Leaderpromos.com to one day be a $100 Million company and we have no doubt that will happen," he said. "To go from college student selling apparel to fraternities and sororities to running a global company - that's not only an Ohio success story, but also living the American dream. Featuring her in our upcoming episode of 'Ohio Means Business' was a sure fit for our program."
On Thursday, April 19, the ONN team, along with host Mike Kallmeyer, came to our headquarters to interview Stephanie, tour the building and film the segment.
We were so excited to have this opportunity. Behind-the-scenes photos are live on our Facebook and Google+ pages - and you can see the interview yourself on ONN and 10TV, starting April 25. (Check out the full schedule below for all air times.) For those of you outside of the state of Ohio, look for the segment on our social media within the next few weeks!
Ohio News Network Air Times
Wednesday, April 25 at 7:30p.m.
Sunday, April 29 at 10:30am and 7:30p.m.
Monday, April 30 at 12:30p.m.
Wednesday, May 2 at 7:30 p.m.
Sunday, May 6 at 10:30 a.m. and 7:30 p.m.
Monday, May 7 at 12:30 p.m.
WBNS 10TV Air Times
Saturday, April 28 at 1:30 p.m.
Sunday, May 6 at 1:30 p.m.