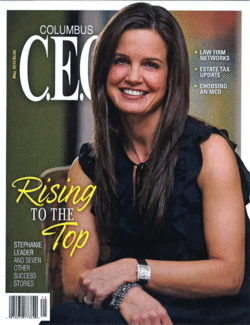 We're thrilled to share that our President and C.E.O., Stephanie Leader, was one of eight local women leaders profiled as a part of the Columbus C.E.O. Executive Women issue.
In addition, we were pleasantly surprised to find out she was also featured on the May 2012 cover of the magazine. We feel like local celebrities!
To read more about the issue, please visit our News Release section.