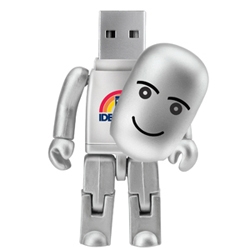 You may remember our article on the rising costs of promotional USBs due to the March 11, 2011 earthquake in Japan and the steps we were taking to offset the price increase.
Now, we are happy to share that CNN Money has reported the electronics manufacturers located nearest to the epicenter are expected to make a full recovery by early fall. This is great news because Japanese suppliers are responsible 25 percent of the world's flash memory drive materials.
While we wait for the pricing to stabilize, we will continue working with our suppliers to ensure we have the latest information and the correct pricing for your USB orders. Please talk to your account representative or contact us if you have questions or need further information.