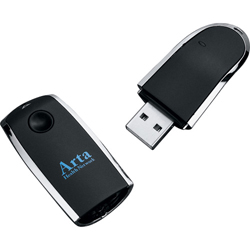 The price of silicon semiconductor wafers - a product commonly used in electronic devices like USBs - has recently surged due to concerns over the massive March 11th, 2011 earthquake in Japan. According to iSuppli, a global market research firm, 25 percent of the world's material needed to create these chips was halted by the disaster. This means that the price of promotional USBs Drives may rise.
As your trusted promotional products partner, we have already started working with our suppliers to ensure we have the latest information and the correct pricing for your USB orders.
Here are some additional tips to save you time, stress and money if you're in the market for this type of product:
Call Us: Prices on logoed USBs will be fluctuating over the next few months - so make sure to touch base with your account executive or contact us to double check on the amounts.
Plan Ahead: Many of our suppliers are trying to hold prices through the first quarter of 2011. If you're planning on buying USBs, consider getting them sooner rather than later.
Know Your Options: Your experts here at Leaderpromos.com know all the ins-and-outs of the promotional product industry - we can help you understand your options and help implement a plan of action.
Most importantly, remember that we are here to work with you. No matter what your needs, we will find a solution for you that is on-budget, on-brand and on-time.