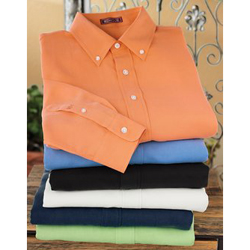 You may recall our blog post from November that mentioned cotton prices are going up. Now that time is here and promotional apparel prices are anticipated to increase by 10% beginning in late April and early May. The price increase is a combination of slowed production during the recession and natural disasters in cotton producing countries - like the 2010 flooding in Pakistan - that cut into the raw supply of materials.
Our suppliers have done everything they can to keep prices low, but now that the economy is recovering they cannot afford to continue absorbing the rising costs. Even prices for non-cotton fabrics are up due to the demand for alternatives and blends.
What can be done? Right now, we're working to keep prices steady for as long as we can, but we cannot hold them for long. If you are looking for promotional apparel, consider getting all of your logoed clothing orders in early this spring.
You can also touch base with your account executive or contact us to come up with alternate apparel options and to get the low-down on upcoming specials. We're here to help!