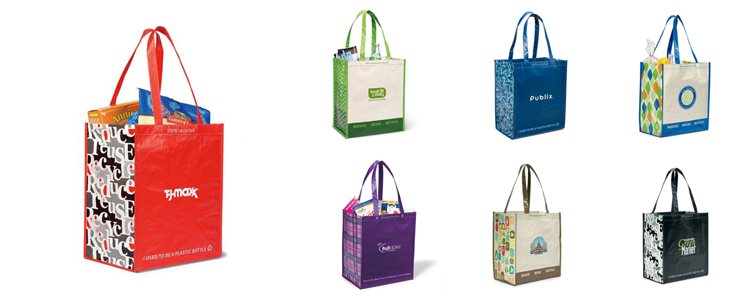 Our 100% Recycled Shoppers are fashionable and eco-friendly - each tote is made of three recycled plastic bottles. In addition, these reusable bags are laminated, which makes them extra durable and easy to clean, and spacious - at 15"h x 8"w x 13"l, there's plenty of space for hauling items like groceries or clothing.
Best of all, our environmentally-friendly shoppers are accented with a delightful design! Choose from one of the eight different patterns, add your logo, and watch as our Laminated 100% Recycled Shopper becomes your clients' favorite bag.
Call your account executive or contact us to learn more!