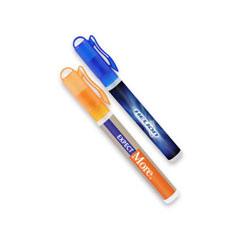 No, you're not crazy; the cold and flu season arrived early this year. Use it to your brand's advantage by imprinting and giving out health care items, like our .33 oz Antibacterial Hand Sanitizer Pocket Sprayer or our Soap Sheets. Believe us, your clients and employees will keep them hand-y.
In addition -- for the uber-germaphobes who are reading this -- we'd like to let you know that we also carry branded Vinyl Exam Gloves.
Shop our Sanitizers and Soaps or contact us for more ideas!