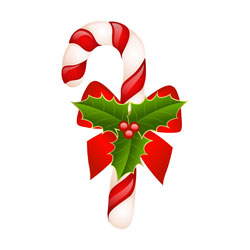 Every year, we ask our team to share what they're looking forward to during this holiday season.
Here are some of our favorites:
1. What are you grateful for this holiday season?
"My freedom. Both of my grandfathers and my brother have served for this country and I am so blessed to live in it." - Natalie, Sales
"I'd be writing all day if I listed everything, but a few of the things I think about regularly are:
My clients, because the business and referrals they send allow me to live comfortably and provide for my family!
My job, because I love what I do and the people that I do it with (clients and co-workers)!
My family, because the love we share makes life beautiful!
My friends, because they always make me laugh!"
- Wes, Sales
2. Tell us about your favorite part of the season.
"The smell of a Christmas tree." - Brian, Sales Management
"When it's all over at the end of the day and everyone is just sitting around talking. It's not about the presents - it's just about being together and hanging out." - Ami, Partners Program
"Transforming my house into a winter wonderland." - Kevin, Sales
3. Describe your favorite food to eat during the holidays.
"My wife's pumpkin roll." - Joel, Sales Management
"Joel's wife's pumpkin roll." - Kelly, Administrative Staff
4. Does your family have any holiday traditions you would like to share?
"My mom, sister, two nieces, my son and I get together to make cookies." - Marcy, Marketing
5. Do you have a favorite holiday song and/or movie?
"Favorite movie is National Lampoon's Christmas Vacation and song is Silver Bells by Michael Buble. Who doesn't love the Buble?" - Ryan, Sales
"I Saw Mommy Kissing Santa Claus is always a favorite song of mine. Rudolph is a classic Christmas movie - who wouldn't love it?" -Sonja, Sales
6. Do you have a favorite promotional product that fits the season?
"Sherpa blanket." - Debbie, Sales
"Peppermint Sedici Tumbler." - Laura, Sales Management
7. What are you most looking forward to in 2013?
"I'm excited for 2013. It will mark my 4th year with Leaderpromos. I'm looking forward to another great year with my customers and enjoying my first full year of being a wife, and hopefully getting our first house!" - Jamie, Sales