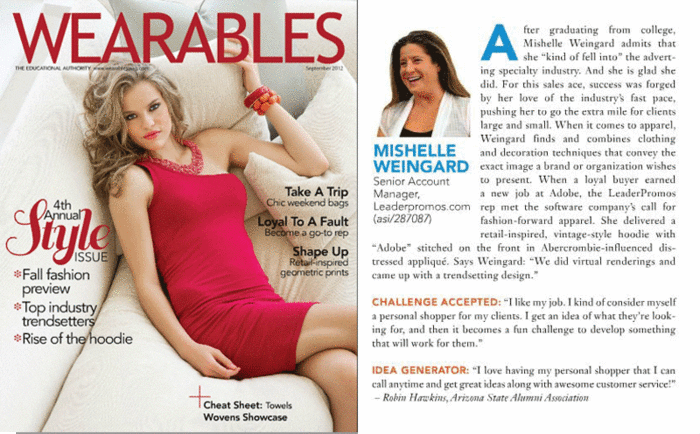 Our very own Mishelle was featured in this month's September 2012 edition of the Advertising Specialty Institute's Wearables Magazine as a "Top Industry Trendsetter" for her work with promotional products and promotional apparel. The recognition honors the inaugural class of design and decorative visionaries who influence the creative direction of the industry.
"I like my job. I kind of consider myself a personal shopper for my clients," she says. "I get an idea of what they're looking for, and then it becomes a fun challenge to develop something that will work for them."
Congratulations Mishelle! Thanks for making us look good.
Need a trendsetting idea? Contact a member of our team and get your own custom solution!