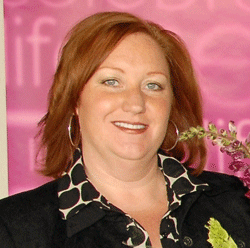 Working on your next conference, event or trade show? Then you're in the right place! We've called upon the services of Tracy J. Moran, CSEP, an event producer and project manager, with more than 20 years of broad-base experience in both corporate and not-for-profit environments, and asked her to share some of her event-planning advice.
And what's her most important tip? Strategy.
"There are a lot of factors to consider when event planning, but step one needs to be your strategy," Moran says. "You're selling yourself short if you're only thinking about the 'party.' Think strategically and make sure your live event fits into your organization's overall goals and objectives and carry those themes through the whole affair."
She also said that keeping your event on-brand is essential. "Event planning is exciting and fun, but you have to make sure that you don't lose sight of your key vision and get carried away," she says. "At the beginning, when your team is brainstorming, there will be a lot of ideas and suggestions floating around. It's important to keep everyone on track by focusing on your organization's brand and your desired end-results."
Here are Moran's top tips to guide the strategic discussion:
Define Your End Goal
Define the purpose of your event - is it fame (promotion), fortune (revenue), friends (member and donors) or fun (celebratory)? Find out what the desired end goal of your event should be and design around the final result.
Go Straight to the Source
Identify ALL of the key stakeholders and decision makers, define their roles and find out their expectations. This group is a great resource, so work to develop and manage a collaborative partnership with all of them. Ask their opinions and get their buy-in on your event so you can deliver the results they expect.
Make Sure Your Event Has Long-Term Value
If your event goes away, have you done enough to keep your donors, volunteers and patrons associated with the organization beyond the experience?
Define, Deliver and Measure
And lastly, ask lots of questions, listen to the responses and adjust accordingly. Assure your stakeholders are all in agreement on the goals and expectations and deliver the RIGHT experience for your guests. Most importantly, develop a plan to measure your results! Make sure all of your hard work ends in success.
However, we're not done, yet. Stay tuned to our blog for more event planning tips!