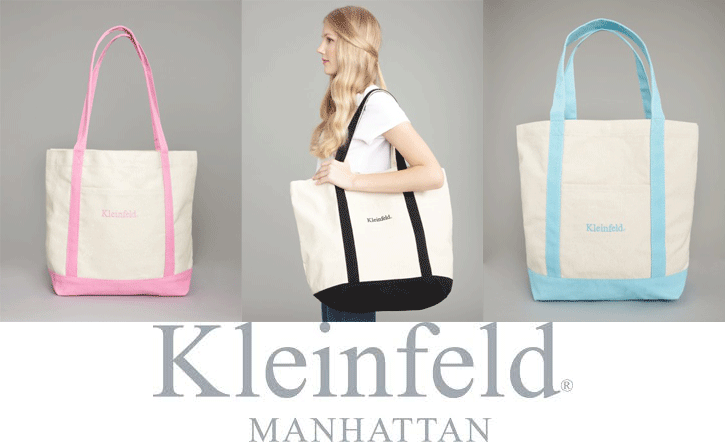 If you're a fan of Say Yes to the Dress on TLC, then you know about the beautiful and historical Kleinfeld Bridal Store in New York City.
Kleinfeld is our client (they're partnered with our account executive Megan, a bride-to-be herself!) and we're honored and proud to share that our luxurious, hand-crafted cotton totes are featured in the Kleinfeld Gift Shop.
Does your organization need a retail-worthy tote bag or accessory? Then browse our Leaderpromotions portfolio of accessories for the retail and beauty industry, call your account executive or contact us. We'd be happy to turn your ideas into reality!