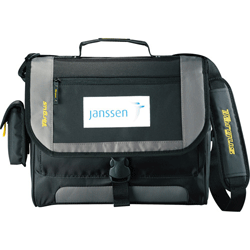 We're proud to announce that we now feature Targus for your promotional product needs. Our stylish, durable and functional Targus cases are designed around a foam-compartment that protects your notebook computer or other mobile device.
These products feature foam-padded handgrips and ergonomic, cushioned shoulder straps for maximum comfort and portability. Their steel fittings, industrial strength rivets and self-healing zippers provide durability and dependability. In addition, all Targus products are specifically designed to be the smallest size and the lightest weight possible to make travel easy.
Check out our selection, call your account executive or contact us for more ideas.