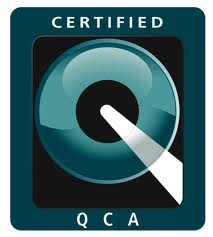 The Quality Certification Alliance (QCA), the independent, not-for-profit organization dedicated to helping promotional product companies provide safe products, has created a Distributor Advocacy Council (DAC) Charter that allows companies like ours to formally pledge their support for its initiatives.
The purpose of the charter is to allow QCA DAC participants to officially commit to meeting higher quality standards by partnering with suppliers and manufacturers that have been independently verified as having the processes and procedures in place to deliver safe and compliant promotional products.
Although Leaderpromos always held our manufacturers to these standards, signing the QCA DAC allows our company to formally and publically announce our commitment and dedication to these terms.
View the terms of the QCA Distributor Advocacy Council Charter and learn more about the organization at the Quality Certification Alliance website.