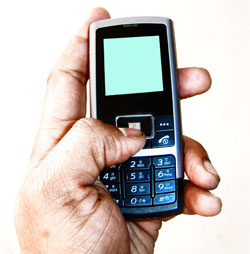 MSNBC is reporting on a new technological development - cell phone charging t-shirts. At the University of South Carolina, engineers have successfully covered the fibers of cotton with a metal coating, thus transforming the fabric into a flexible, highly conductive component that could charge mobile devices.
"In the future, you can imagine our cell phones will be just like a piece of paper you can roll up. But we need to have a flexible energy device to integrate with flexible, stretchable motherboards," said Xiaodong Li, a mechanical engineering professor at the University.
Who knows when this technology will come to the retail market - but when it does, you can bet that we'll have stock available in our promotional apparel section for your next marketing campaign!