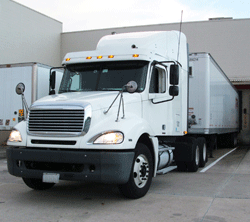 Interested in sourcing your custom promotional product overseas but are uneasy or unsure about the process? We can help you! We have over 15 years experience in the sourcing business. With the Leaderpromos team as your partner, ordering your custom promotional item is easy and hassle-free.
In fact, we can start to help you now. Let's walk through some of the things you should expect while placing your order:
1: Design
If you already know what you want and just need a partner to source it, we can take care of it! Just send us your tech pack and don't forget to include as many details as you can (such as desired fabrics, logos, dimensions, packing requirements, testing requirements, etc) so that we can get you your quote as quickly as possible.
If you don't have a product in mind or just need some help with an idea, it's no problem. Our creative team loves to collaborate with our clients. We'll sit down with you to learn about your project and your target market, so we can brainstorm ideas and give recommendations. After our meeting, we'll provide a custom proposal, full of conceptual drawings, suggested fabrics and materials.
2: Ordering
Existing items are usually quoted in 24 hours and, in most cases, custom product proposals are generated within 48 hours. Your quote will include all of the information you need, including estimated shipping charges and a timeline, so that you know what to expect. Once you approve your proposal, your order is sent to our trusted overseas business partners, who will produce a pre-production sample.
3. Pre-Production
Your pre-production sample will be sent to you for review and approval. Once we have your feedback, we can move into production!
4. Production and Shipment
We will be on-site to check the quality of your custom promotional products as they are manufactured. Also, we work with our associates at inspection and certification organizations SGS, Intertek and Bureau Veritas to ensure that all your custom products are tested and safe.
We'll take care of the shipping and customs paperwork - all you have to do is sit back and wait for our scheduled updates!
5. Delivery!
When your products arrive stateside, we'll deliver them where ever you want. Your new, custom promotional products will get to your customers, on-time, on-brand and on-budget.
Your entire order will take 30 to 120 days, depending on your order and how much customization you need.
Want some more details? Then call your rep or contact us and we'll get you started!