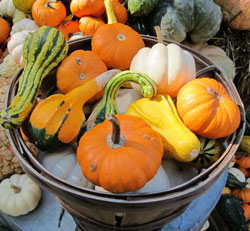 Please note that our offices are closing at 3PM EST today and will be completely closed on Thursday, November 24th and Friday, November 25th. We will reopen bright and early Monday morning.
Have a fun and safe holiday - and try not to eat too much pumpkin pie. (If that's even possible.)
We look forward to helping you with all your promotional product needs--and those last-minute client and employee gifts--next week.