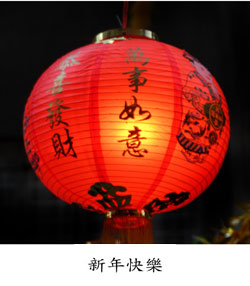 The Chinese New Year celebration begins on January 23, 2012. So, what does a holiday that (mostly) takes place on the other side of the world have to do with your promotional product orders?
Well, if you're sourcing overseas over the next few months, then you need to be mindful of this event because promotional product companies often source their custom orders from China. Our company has relationships with factories all over the world, but many of our long-term, trusted business partners are in Asia. These factories shut down during the Chinese New Year celebration. And we don't mean that Asian companies close down like for a day or two like American businesses do during our New Year celebrations - no, we mean they shut down. Factories overseas could be closed in January from anywhere from two weeks to a month.
This is because Chinese New Year is the longest and most important holiday in the Chinese Lunisolar Calendar. Preparations actually begin a few days before the official start date, as families "wash away" the bad luck of the previous year by giving their homes a thorough cleaning. The homes are then decorated with decorative paper and the color red as they prepare to welcome the good luck that comes with the New Year. Then, after the start date, the next fifteen days are spent with family and friends, celebrating and wishing for a year of happiness, prosperity and longevity.
Due to the enthusiasm for the holiday (and because working during this time can bring bad luck), anyone involved in the celebrations is away from their job and with their loved ones. (Not that we blame them!)
So, be mindful of the Chinese New Year if you plan on sourcing your next promotional product order overseas over the next few months. Also, keep in mind that we've been through this holiday many, many times (close to two decades), so we are more than happy to walk you through the processes and extended guidelines that take place during this time of the year. Just call your rep or contact us for help!