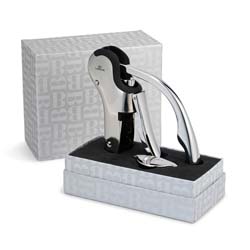 We are excited to announce that we now carry select items from nationwide specialty retailer Brookstone to fill your promotional product needs.
Founded in 1965, Brookstone started off as a catalog company that specialized in hard-to-find and useful products. Now, the company operates over 300 retail locations in the United States and Puerto Rico. They provide technologically advanced items, like our clever Connoisseur's Wine Opener and our Biosense Memory Foam Travel Pillow.
If you need more ideas, browse our collection of promotional products from Brookstone, call your rep or contact us. Our selection will expand further over time, so come back and visit us often!