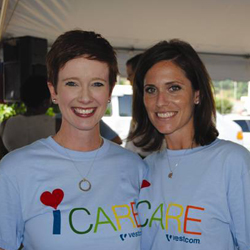 Our client, an in-store marketing services company, wanted to provide promotional apparel for their employees to wear while they worked with a local charity.
They contacted their account representative, who partnered with them to find a product and a design that worked. Not long after, we received this kind letter:
"Our associates have been very active in the local community the last couple of weeks by providing and serving lunch at Our House in Little Rock, Ark. Many thanks to LeaderPromos and our senior account executive for guidance on choosing a great design and t-shirt for associates to wear while serving! The associates, and even the Our House community, enjoyed the baby blue t-shirts. LeaderPromos gave our organization great guidance and, in the end, the shirt was a great conversation starter. Thank you, LeaderPromos, for helping us give back to the community!"
Stories like this make us smile. We are happy we were able to help and look forward to working with them on their next project.
Need an idea or some promotional product help? Call your rep or contact us -- give us a chance to make your day, too!