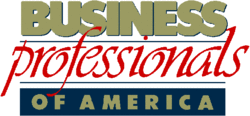 We're really excited to attend the Business Professionals of America's National Leadership Conference this week!
The Business Professionals of America is the leading CTSO (Career Technical Student Organization) for students pursuing careers in business management, office administration, information technology and other related career fields. At this year's conference, thousands of students from around the country will gather to compete, showcase their business skills and develop their leadership acumen in Washington D.C.
We are proud to be the organization that helps the BPA and its members with their promotional product needs.