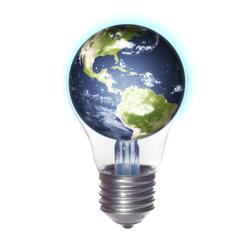 According to a new survey, 68 percent of U.S. adults say they'll spend more on eco-friendly products made by a brand they trust.
The survey also discovered that 77 percent of adults say that they have a favorable impression of organizations that promote eco-friendly causes and 90 percent say that organizations have an obligation to protect the environment.
Other findings include:
27 percent say that they have boycotted a product during the past year because a company had irresponsible environmentally policies and practices.
78 percent say that buying green is a way to shop ethically.
93 percent say they feel a personal responsibility to take care of the environment.
Additionally, a separate survey focusing specifically on reuse and recycling discovered:
62 percent saying that they are making a deliberate effort to purchase products made by eco-friendly companies.
68 percent said they look to see if products are made from recycled materials.
57 percent said they are likely to encourage others to buy products made from recycled materials.
If your organization is interested in learning more about sustainable and environmentally friendly products check out our eco-friendly promotional product selection, talk to your account executive or contact us.