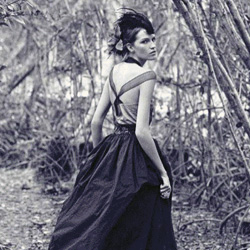 Over the past year, we have seen an increase in demand for creatively designed, sustainable and environmentally-friendly promotional products - so our interest was captured when Vogue published an article called Style Ethics: Fashion Gets More Eco-Friendly With Runway To Green.
On March 29, 2011, Runway to Green - a non-profit organization that brings together some of the world's most influential fashion designers to help raise awareness and funds for the environment - will launch its first ever fashion show. To date, 24 designers, including Gucci, Marc Jacobs, Diane von Furstenberg, Stella McCartney, Tory Burch and Marchesa, are confirmed for the event.
Participants will dedicate or choose an item from their Fall 2011 collection for the show. Additionally, they will take their eco-friendly efforts a step further by working with Natural Resources Defense Council's (NRDC) educational program Clean by Design - which promotes responsible sourcing for the textile industry - to find ways to make their businesses more environmentally friendly and sustainable.
With such heavily-weighted fashion brands and proceeds going towards to the Alliance for Climate Protection, the NRDC and the United Nations Environment Programme's Billion Tree Campaign, Runway to Green showcases the attempt that high society's movers and shakers are making to close the divide between eco-friendly products and style. Will this trickle down to the rest of society? It's hard to say - but as "green fashion" trends and the demand for eco-friendly promotional products grow, we'll be paying attention.