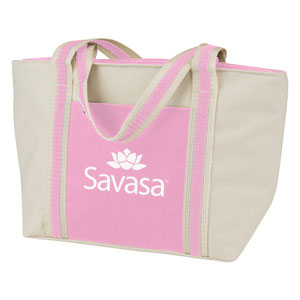 The boring, disposable lunch sack is out - and the insulated and reusable lunch bag is in. Eco-friendly and stylish, they are a great alternative to traditional lunch containers.
"Going green, not using a brown paper bag, is the big story, and consumers will want alternatives that are not the bright, vinyl lunch totes of yesteryear," said Pamela Pekerman, accessory stylist and independent fashion consultant. "It's about getting an adult-appropriate lunch tote that you can continue to reuse."
With our promotional lunch bag options like our Brown Baggin' It Lunch Bag or our colorful Mini-Tote Lunch Bag, you can get your clients or employees in on this chic trend - and ensure that your logo is in front of them every time they sit down to eat. Talk to your account executive or contact us today for more custom lunch bag ideas.