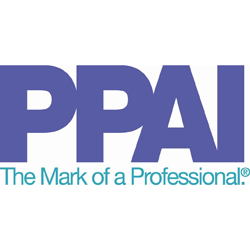 We're back from our industry's largest tradeshow, the 2011 Promotional Products Association International (PPAI) Expo in Las Vegas, where our vendors showcased their best new products and innovations for the coming year.
All of the trends we saw were in response to one thing - your opinions. We told our vendors what you wanted, and they answered accordingly. Here are four hot promotional product trends that emerged from the event:
1. Accessories For Today's Hi-Tech Lifestyle: Cooling systems for laptops, customizable leather iPad cases with removable keyboards, and colorful skins for iPods and mobile phones were just a few of the technology-centric advertising specialty items on display. However, the merchandise we saw wasn't limited to just accessorizing tech products. Vendors utilized technology to bring you goods such as travel mugs that could keep beverages hot for up to six hours and apparel that lit up, flashed lights - and in some cases, played music.
2. Promotional Products Meet Retail Brands: According to a recent study 57% of consumers said that having a promotional product manufactured by a well-known consumer brand was important. This fact was not lost on highly regarded retail companies such as Swarovski, Calloway, Oakley, London Fog, Blue Lounge, Leatherman, Waterford and OGIO, who didn't just show up to the event, but collaborated with traditional promotional product suppliers to offer exclusive products that are unavailable in retail stores.
3. Style Matters: What good is a promotional product if no one wants to show it off? Following in the footsteps of retail brands like Target and Bella, our vendors are focusing not just on the benefits of the product, but its presentation as well. So many items - from a simple travel mug to a logoed cotton tee to an intricate trophy - were designed to be colorful, modern and fashion-forward.
4. Out-Of-The-Box Eco-Friendly Products: What do you picture when you think of environmentally friendly promotional products? A recycled paper journal? A reusable grocery bag? Well, of course these good old standards were at the event, but we also found a few unique items. If you're looking to purchase eco-friendly products in 2011, your options now include miniature biospheres and paper notebooks made not from trees, but from stone.
Stay tuned for news that you can use to help you promote your business this year. Over the next few weeks, look for our photos, video and content on these trends and more.