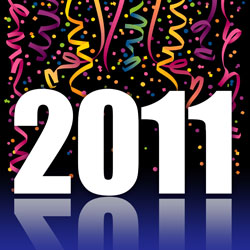 All of us here at Leaderpromos would like to thank YOU for helping us make 2010 such a successful year. You trusted us to find solutions for your promotional product needs - and we appreciate your confidence and your business.
Please note that our offices will be closed for the holiday on Friday, December 31st. Please have a fun - and safe - New Year's Eve celebration.
We will reopen bright and early Monday morning. We're excited to work with you all in 2011. Cheers!