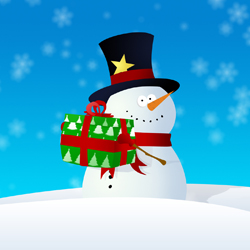 We hope you all have a fun and safe Christmas and a happy Holiday Season! If you're curious to know what your Leaderpromos team is celebrating this year, please make sure to visit our Leaderpromos Facebook Page and catch up on our Holiday Q & A posts.
Please note that our offices will be shutting down early on Thursday, December 23rd and will be completely closed on Friday, December 24th.
We will reopen bright and early Monday morning. We look forward to helping you with all your promotional product needs next week.