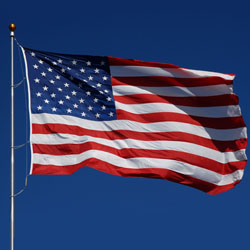 Labor Day is a celebration of worker achievement. The first observance of the event is believed to have been organized by union workers in New York City on Sept. 5, 1882. On that day, almost 10,000 participants marched in a parade and celebrated with picnics. By 1893, more than half the states were observing some form of the Labor Day and Congress passed a bill to establish a federal holiday in 1894. President Grover Cleveland signed the bill soon afterward, establishing the first Monday in September as Labor Day.
Some fun facts to think about on your day off:
Number One: Oregon became the first state to grant legal status to the holiday in 1887.
Copycats: It is celebrated in both America and Canada.
It's a party: The first event was followed by picnics - which included "an abundance of cigars and, 'Lager beer kegs....mounted in every conceivable place.'"
Did they get Monday off, too? The first Labor Day was celebrated on a Tuesday.
Fall is here: In America, it is the unofficial end of summer.
Unless Anna Wintour states otherwise: In the fashion world, its taboo to wear white after this holiday.
Have a safe and happy holiday weekend!