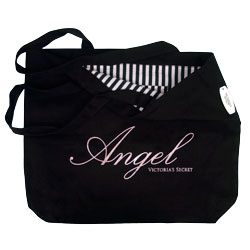 A major retailer needed an incentive to raise enrollment for its in-house credit card program.
We brainstormed with them to create an enticing promotional product: a fashion-forward tote bag that was 'brand right,' yet affordable.
Within 24 hours of the product launch, card enrollment increased 67% over same-day previous year applications!
Based on this outstanding success, the bag was used for a second wave of advertising. Current card-holders were encouraged to spend a pre-determined amount on their accounts in return for the tote. This time, sales increased by a whopping 97% over same-day previous year sales.
The tote bag program was a win-win: not only did our client reach their goal, but their customers received a product they were excited about--and one that they would use again and again.
Do you need a custom product for a special campaign or promotion? Let us help you create your own "Winning Idea!"