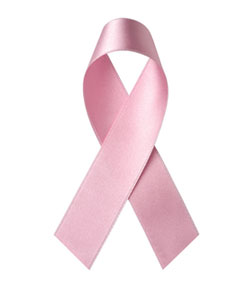 You may know that October is Breast Cancer Awareness Month, but do you know how this annual event got its start?
In 1985 the AstraZeneca Heathcare Foundation, the American Academy of Family Physicians and CancerCare Inc. teamed up to fill what they felt was a void in public knowledge about breast cancer. October was chosen because the first Race for the Cure took place during that month in 1983.
The centerpiece of the first Breast Cancer Awareness Month was a public awareness campaign aimed at increasing funding for research and promoting early detection of the disease.
Despite 25 years of progress on many fronts, the war on breast cancer continues today. Besides skin cancer, it is the most common type of cancer in the United States, where an estimated 200,000 new cases will be diagnosed in 2010. Worldwide, the number is expected to reach 1.3 million. Luckily, breast cancer is highly treatable when caught early.
We hope that your business or organization will consider hosting a fund-raiser or other event that will support this worthy cause. To help, we've assembled a special selection of pink promotional products. Best of all, a portion of the proceeds from many of the items will be donated to the Susan G. Komen Foundation, the MD Anderson Cancer Center and the National Breast Cancer Coalition.