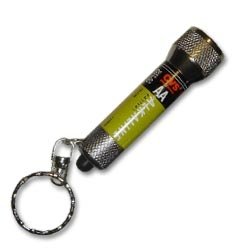 When the nation's largest chain of retail pharmacies needed an idea for an internal promotion it turned to Leaderpromos for a unique solution.
Our client wanted a giveaway to recognize the success of their top-selling house-brand item, a 10-pack of AA batteries. Our answer: a handy keychain mini-flashlight with a full-color wrap in the image of the company's AA alkaline battery.
Memorable and useful!