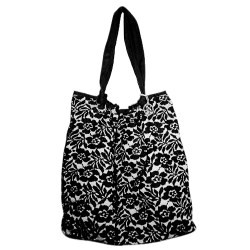 We love to partner with major retailers to develop memorable Gift with Purchase (GWP) programs!
Our client wanted to commemorate the opening of a flagship store in Manhattan, and called on Leaderpromos for help.
We researched the hottest bags in the marketplace, and worked with our client to design, develop and source their most successful GWP program in history - all in under 30 days.
This bag is the talk of the town, and their customers are still scrambling to get one before they're gone!